Artist     |    Website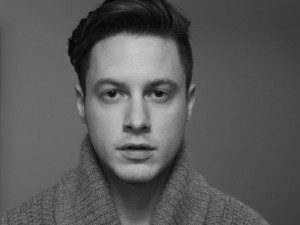 ARTIST STATEMENT
My art practice explores the continuum between annihilation and regeneration. I am interested in the the liminal states of people and the environment. The moon is an important source of inspiration and a marker for temporal cycles.
Alex La Cruz (1986 San Juan, PR) is a photographer and video artist. His interest in photography was fueled by his architecture thesis for which he measured light pollution using long exposure photography with medium and large format film. His studies and research culminated in the series "Vieques" that captures the transient qualities of moonlight on the island of Vieques in Puerto Rico. La Cruz explored and photographed the landscape of the island and its transition from a Navy army base to an ecological tourist destination.
The "Lunar Days" series is a continuation of his study of moonlight using new subjects and locations. La Cruz employed the same long exposure techniques to achieve intimate moonlit portraits and create uncanny landscapes. Through the process of long exposure at night, he pushed the limits of film to the point of reciprocity failure: when film is exposed longer than its recommended maximum exposure. When the exposure reaches reciprocity failure, the film's colors shift, resulting in tactile images that vividly depict temporality.
In 2012 Alex La Cruz moved to the West Coast in a cross country trip, a transition period that was paramount to his practice. "Americano" is a portrait and landscape series that served as a departure from night photography, translating recurring themes into narratives. The series of portraits against the changing American landscape create a fragmented perspective of his surroundings. The accompanying work "The Sun" is a short film that documents the road trip and the devastation and regeneration he discovered across the country.
His most recent work "The Big Shave" is a short black and white film with underlying themes of rebirth and self-destruction through the pursuit of idealism. The film was inspired by Scorsese's short film "The Big Shave," aka "Viet 65'."